The tools, training and books you need to succeed in your online business.
Welcome to Whatever I Know Resources section, a curated list of the tools and websites I strongly recommend for building and optimizing your business.
I have tested every recommendation on this page. Many of the resources listed here are crucial to running my business.
Before digging into the awesome resources I know and trust, an important disclosure:
Some of the links below are affiliate links, which means that if you choose to make a purchase, I will earn a commission. This commission comes at no additional cost to you.
Please understand that I have experience with all of these companies, and I recommend them because they are helpful and useful, not because of the small commissions I make if you decide to buy something.
Please do not spend any money on these products unless you feel you need them or that they will help you achieve your goals. Right!
Best Domain And Hosting Registrar!
I buy my domain from NameCheap.

Even I would say… all my Domain and Blog is hosted on Namecheap.
Why?
Because they make it incredibly easy to get a new site up and running with their one-click automatic WordPress Blog installation.
Further its easy-to-use and extremely affordable hosting platform. Also, they provide outstanding customer service!
I highly recommend using Namecheap for your first domain as well website/blog hosting.
Best Autoresponder!
For Building Email List in your Affiliate Marketing business, you can choose below mentioned out of 3 Autoresponders. All are affiliate friendly…
1. GetResponse
2. Aweber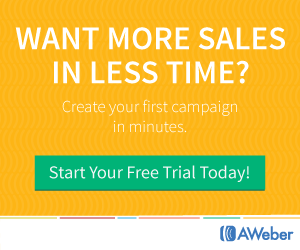 Best Funnel Builder Or Website Builder!
For Creating Landing Pages,  Squeeze  Pages  and  for  creating  my two  steps  funnel  I personally  use  ClickFunnels.
Clickfunnels
is by far my favorite tool for creating high-quality landing pages quickly and easily. You can also create your sales funnel through Clickfunnels. This is really a great tool that I have in my arsenal.
Best training for learning Affiliate Marketing!
Well there are so many course in the market. But I would recommend you some of the best Affiliate Marketing courses.
Its a course by Spencer Mecham who has made over $1 Million in Affiliate Commission just by promoting Clickfunnels products. Even he is also Clickfunnels Dream Car Content Winner.
2. Legendary Marketer
It is a course/training by Dave Sharpe who has made over $200 Million in Revenue in his Online Business.
Further, he has recently written his Affiliate Domination that you can get for under $2 where you will be learning about Affiliate Marketing.
3. ClickFunnels Affiliate Bootcamp Summit
In this training you're going to learn from world's top 15 Supper Affiliates where they have shared their own strategy to Start Affiliate Marketing Business from Scratch. And good thing is they all are Clickfunnels Dream Car Winner and 6 Figure Entrepreneur.
Best training to learn how to start online business step by step!
I would highly recommend you to go through  One Funnel Away Challenge.
It is one best training I have gone through personally where I learned how to create hook, story, offer, sales funnel so that I promote my own product or service.
Even if you don't have your own product or service then in this One Funnel Away Challenge training your will learn how to promote some else product as an Affiliate Marketer.
Best Books to learn about Online Business, Sales and Marketing!
Very frankly, I would recommend you two Books.

Best Book for Lead Generation!
Here I will recommend you to read Lead Swipe Files..
Best Book on Copywriting!
Yes you can Copywriting Secrets by Jim Edwards
Best YouTube SEO & Video Optimization Tool
Here I personally use VidIq for all of my YouTube Video Optimization and SEO Optimization.
You can also use Tubbudy.. It is another great tool for YouTube video optimization and SEO Optimization.
Best Tracking Tool
I personally use Clickmagick to track my affiliate campaign.
I use this tool to shorten my affiliate link. Its a free tool.